Friends don't let friends wear basic bikinis, so I am rounding up some CUTE, unique and inexpensive swimwear under $25 for you in this bikini haul!
We are going to look at a few different retailers, and I will explain my personal experiences with these stores. If you are looking for tie dye swimwear, click here.
By shopping these links, you are supporting the blogger behind this post. I do NOT own these photos. 
Shein Finds: This store is very inexpensive; however, I have had great experiences with their swimwear. The quality has been just fine. Keep in mind the cheeky suits are CHEEKY so read into the titles and look at reviews. Thong means thong. When shopping from Shein, you can use code "d2becsea" for an extra 15% off your order!
Click here for this one piece: $13
click here for this leopard one piece $13
Simple Classic Timeless Piece for only $13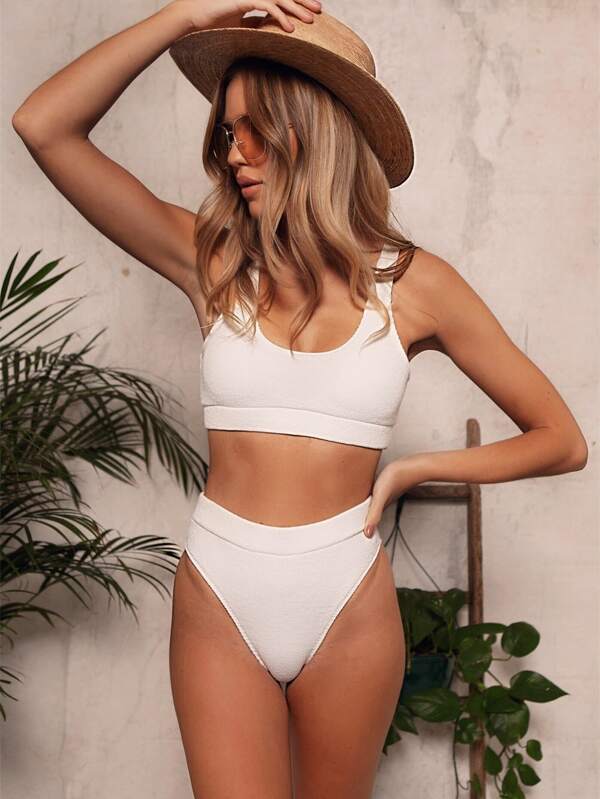 Cupshe: Great prices and great quality swimwear. I have been a fan of this brand for years now!
I wore this swimsuit to the Bahamas and received many compliments! Click here to see!
This suit is almost identical to one of my insta favorites:
Target: I have always been a fan of Target swimwear. They have trendy options at great quality for great prices!
Zaful: Another inexpensive online retailer, Zaful can be hit or miss. I have had success before but make sure to read the reviews!
Forever 21: One of my favorites! I have had great experiences with their swimwear. Plus, many of their one pieces double as bodysuits!
I hope you enjoyed this swimwear haul, more finds to come! Leave a comment if you found this useful or if you have any recommendations for future posts!